Back East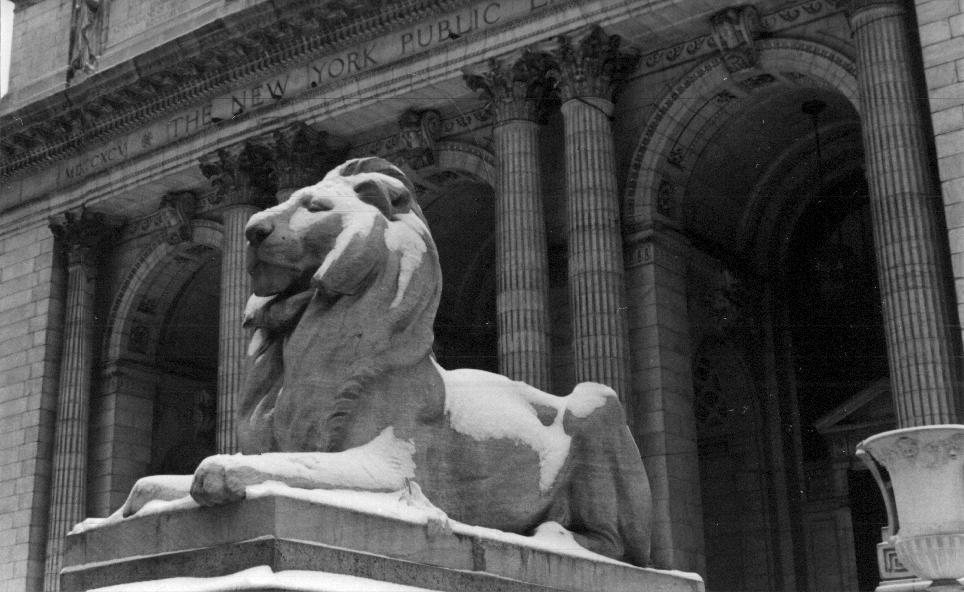 Despite the fact that my domestic bells are ringing as Thanksgiving nears, I have decided to take a small detour and go back East for a few days. I'll be catching some modern dance at
BAM
, sipping macchiato at one of my favorite cafes across from the now defunct Canal Street Jeans Company, and staring at men in Little Italy despite the fact that a)I have a boyfriend and b)They are probably Mafioso and straight.
I hope to take a picture in front of
Patience and Fortitude
despite the fact that they are both getting
"make overs"
. Its tradition. I have way to many pictures like this. At any rate, don't miss me too much. I promise to come back and fill all of your hearts with stories of cheer and etc.
Plus MOMA just reopened? What are my chances of getting tickets? Hmmm. Better make a few well placed phone calls.
And do not fear. My Thanksgiving update will be posted soon. I'm looking at a sit down for 20, and more to show up after for dessert and vino!
Moral of this blog: Always travel light. Or just be light in the loafers.